Christmas gift - Give your kids a magical experience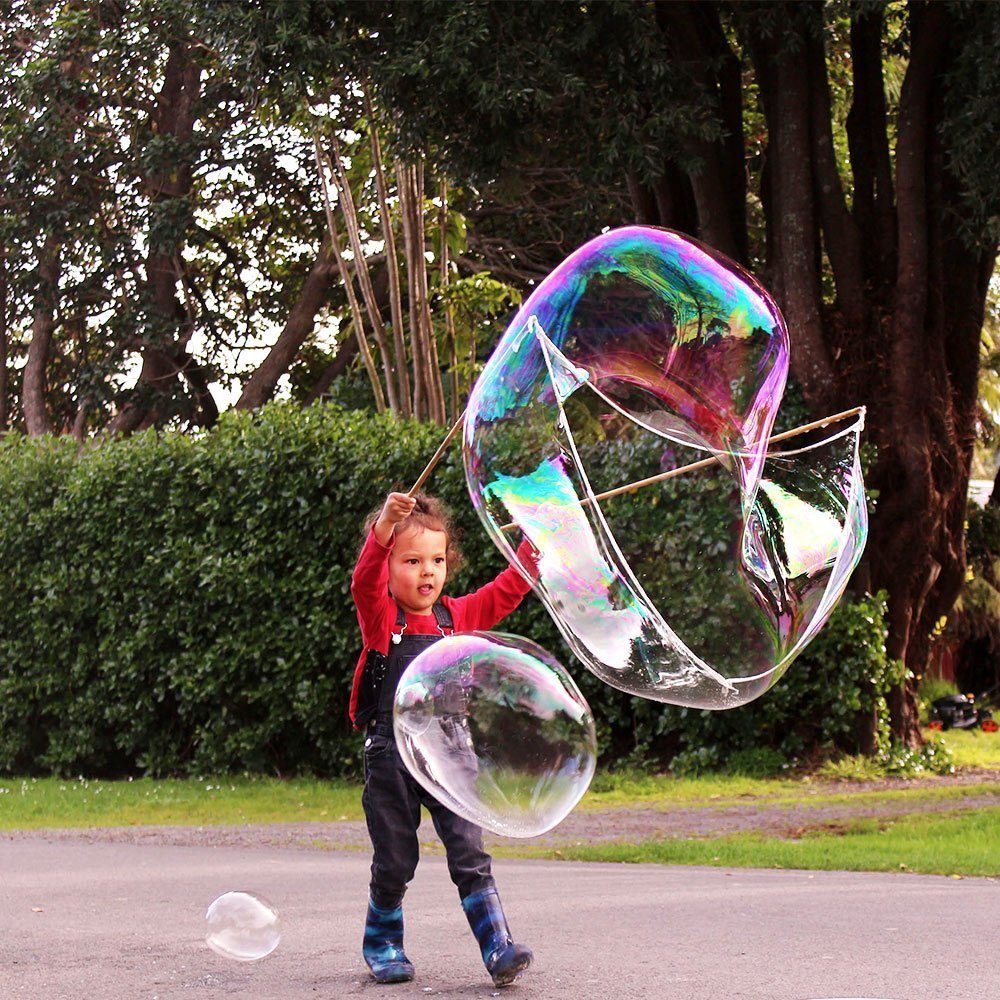 There are many things in life that bring us all joy and happiness, like sharing exciting experiences with family and friends, opening a surprise Christmas gift, our beloved pets and animals, Xmas trees, celebration and this list can go on...but...there is nothing quite like the joy and excitement experienced from blowing bubbles. The expressions of wonder on our children's faces as they create these massive bubbles that are bigger than they are and then chasing them along, so excited and filled with laughter and extreme joy is absolutely priceless.
Giant Bubbles
is the best kids toy you could ever get them as it is more than just something physical and material to own; blowing GIANT bubbles is a magical experience. ¹Science has proven that there is far more joy and happiness to be found in experiences than there ever will be in material possessions and
Giant Bubbles
is an experience that your children are going to carry with them in their most treasured memories forever. Here is our
Kids Giant Bubble Kit
- perfect as a Christmas gift for under the Xmas tree or in a Xmas stocking.
Bubbles have a whimsical quality about them, they are beautiful to watch, they make us feel light and floaty, they look mysterious, yet, ethereal-like, they dance freely and are colourful, bringing out a sense of child-like freedom from within us. This may sound funny or strange, but honestly, bubbles are healing. There is just nothing like it.
Photo by Alejandro Alvarez on Unsplash
Reference: ¹Anamaria Nagy, (January 2018),
Science Says Experiences Make Us Happier Than Material Possessions. Here's Why. www.mindvalley.com
---